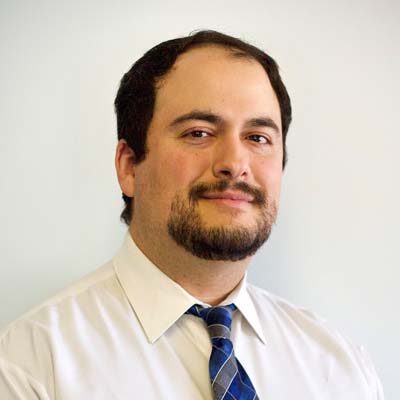 chiropractor
Nicholas Hannouche D.C.
Dr. Nicholas Hannouche graduated Cum Laude from the University of South Carolina Upstate with a Bachelor of Science Degree.  He graduated from Sherman college with a degree of Doctor of Chiropractic and a Radiology Degree.  He joined the practice in 2013.  Dr. Nicholas Hannouche was born and raised in Spartanburg SC.
 He is an Eagle Scout and enjoys volunteering his time helping young men in the Boy Scouts. He is an active member of Knights of Columbus.  He enjoys going to church and helping the community.  He has a natural curiosity about biology which compels him to continually develop new ways to adjust and alleviate health problems from suffering.  He is continually studying cutting-edge research in the chiropractic arts.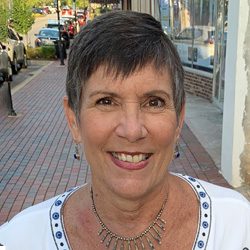 Office Manager
Barbara
Barbara began working for Hannouche Family Chiropractic in 2015 after graduating SCC with a degree in Medical Coding and Insurance. In 2017 she took on the responsibility of Office Manager. Barbara strives to create a safe, nonjudgmental, and encouraging space for practice members to share their health goals.
Barbara has three children and eight grandchildren. She also has four fur babies whom she adores. She would rescue all the dogs if she could. She lives in the country on a small farm with her dogs, cats, goats and chickens.
Chiropractic Assistant
Jessica
Jessica has been with our clinic since 2021 and loves having one on one communication with patients. Being able to witness the power of healing of our patients is her favorite part of being a CA. Jessica is very welcoming and friendly to everyone who comes to our clinic. She is also our Spanish translator.
She is very dedicated and hard working. Jessica's hometown is sunny Miami Florida. She is a wife and mother to four beautiful children who keep her very busy when she's not working at the clinic. She loves spending time with her family.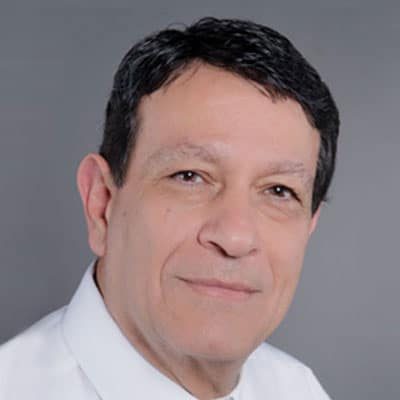 Dr. Bill Hannouche was born on September 4, 1949 in Cairo, Egypt. He was the youngest of four children. Dr. Hannouche was the perfect example of the American dream. Although he came from an impoverished upbringing, he became a successful chiropractor and entrepreneur. He lived his passion for helping people by serving the community as a chiropractor for over 40 years.
He graduated from Sherman College in 1976 and taught as a professor of Life University for over a year. There he performed an adjustment that would transform his life. His student's patient started having a heart attack. Dr. Hannouche adjusted the man, immediately stopping the heart attack and saving his life. From that day on, Dr. Hannouche was emboldened to provide chiropractic care for the community, no matter how serious the case. He worked under Dr. Turner as an associate chiropractor until Dr. Turner's passing. Dr. Hannouche founded Hannouche Family Chiropractic Clinic in 1979 and devoted himself to using the best techniques to treat his patients and the best knowledge to educate them to adopt healthy habits. He has been on radio and television programs to promote chiropractic and conducted numerous public screenings. Even on vacation, Dr. Hannouche still taught chiropractic wherever he went. Dr. Bill Hannouche passed away in October 2021. He was a beloved husband, father, Papa, brother, friend, and doctor. He will be greatly missed by all. The values he practiced are instilled in his son Dr. Nicholas Hannouche, who continues his legacy of bringing healing to the city of Spartanburg at Hannouche Family Chiropractic Clinic.
Monday
7:30am - 11:00am
3:00pm - 6:00pm
---
Tuesday
12:00pm - 5:00pm
---
Wednesday
7:30am - 11:00am
3:00pm - 6:00pm
---
Thursday
7:30am - 11:00am
3:00pm - 6:00pm
---
Friday
Closed
---
Saturday
Closed